---
Although the goal of Sneaky Sasquatch seems to be hiding from people, there is a time when you must scare four campers. This happens because you come across a fox who will pay you coins if you scare four campers. So now you want to know how to scare campers in Sneaky Sasquatch.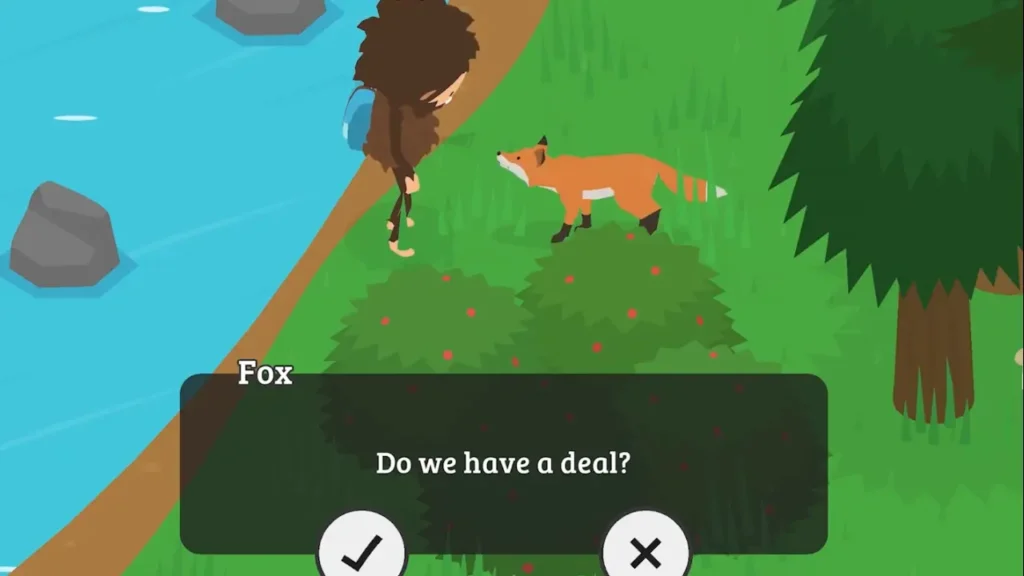 Related | Where is the Ferry in Sneaky Sasquatch? [Location Walkthrough]
How to Scare Four Campers in Sneaky Sasquatch
So how do you get to this point where you must scare some campers? As we said above, a fox will offer you 23 coins for scaring four campers. Although this is the goal, it's important to know that you still have to be careful that the Ranger doesn't catch you. Therefore, you must be aware of your surroundings while attempting to finish the challenge.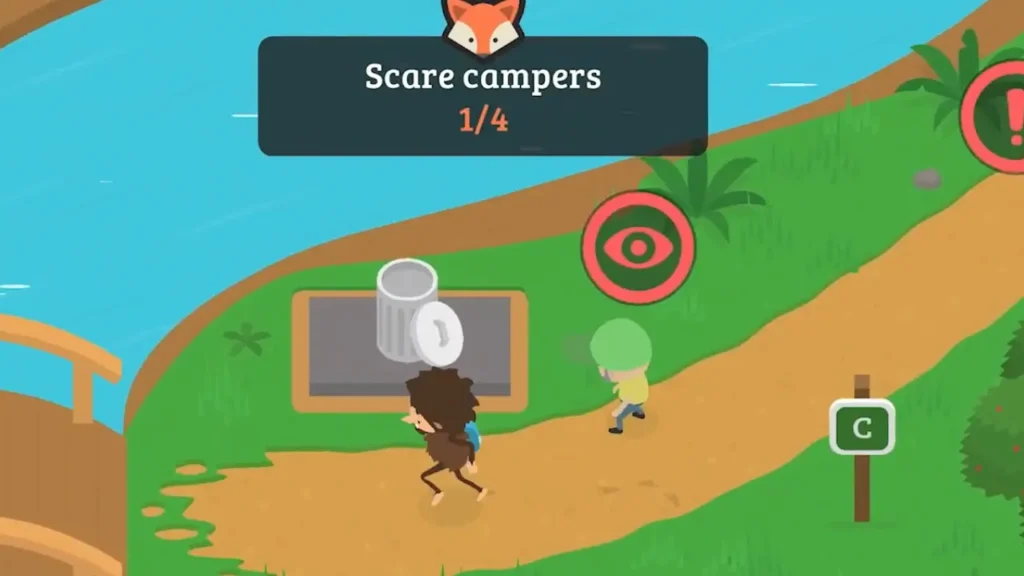 You want to fill up your meter for Ranger Danger but not get caught while doing so. One of the best ways you can do this is by hiding somewhere, jumping out, taking off the disguise, and then scaring those campers. It's not too difficult because you can trick them.
Here are some places that you can hide:
A bush
A tent
An outhouse
One of the tricks is to keep scaring the same campers repeatedly. This is possible because the game doesn't specify that you must scare different campers. If you are scaring campers a total of four times, it's not going to matter which campers they are.
Your meter will fill up, and if you stay clear of the Ranger and aren't caught, you'll have no trouble completing the challenge. However, if you are caught, you shouldn't worry. It's possible to start over again. Find a better hiding spot, wait for the campers to come by, and then jump out to scare them again.
We hope that you found this to be useful. Please feel free to look at our other Sneaky Sasquatch articles and our other articles on our website. We are always adding more blogs to our site to help you with your games, so keep coming to see what is new. We are constantly adding new things about games you love.
Remember to comment below and let us know what you think of our website! We are always happy to hear from our readers. Please tell your gamer friends about our site, too. Thank you for taking the time to read, and have a great day!