Codes
[LIVE] Find Game Codes for Kahoot
This page will explain how to find game codes for Kahoot, along with other helpful information about Kahoot PIN numbers.
Click to…
What Are Kahoot Pin Codes
If you're not familiar with Kahoot or Kahoot.it, it's a trendy trivia website that hosts quizzes that users have created. Many schools use it to educate students more entertainingly, and students seem to love it. If you are over 18, you might not have heard of the website. Regardless, you've probably come to this page because you have the itch to play Kahoot, but there's one problem—you've got no one to play with.
Before you begin playing, Kahoot asks for a PIN code, a short string of characters and numbers that connects to games. In this regard, all you have to do in order to join a Kahoot match is find a game code, then enter it into Kahoot.it . That doesn't sound too hard, right? You would be surprised. It's pretty challenging to find a game code for Kahoot. Kahoot doesn't offer a service for it, nor is there a tangible way to get REAL and WORKING game codes.
Read More: Shell Shockers Codes List
For this reason, we've created a live chat, which Kahoot enthusiasts (such as myself) can use to communicate with each other. Want to host a round of Kahoot? Simply copy and paste the room number into the live chat below (scroll down to learn more).
How Kahoot Works
The rules for Kahoot are pretty straightforward and can be wrapped up in a few sentences. To put it plainly, Kahoot asks players a series of questions. Each question is projected to the host's screen with one to four possible answers; thus, players must decide which one is correct. They do this by selecting either red, blue, yellow, or green. Each color is associated with an answer. Once the time has expired, all players have responded, or the host has preemptively skipped the question, the answer is revealed. If the player gets it right, they gain points. Similarly, if the player gets it wrong, they remain with the same amount of points. However, players who respond faster earn more points than their slower counterparts. Finally, after all the questions have been answered, the player with: 
The most 
The second-most
The third-most 
Points are displayed on a podium.
How to Enter Kahoot Codes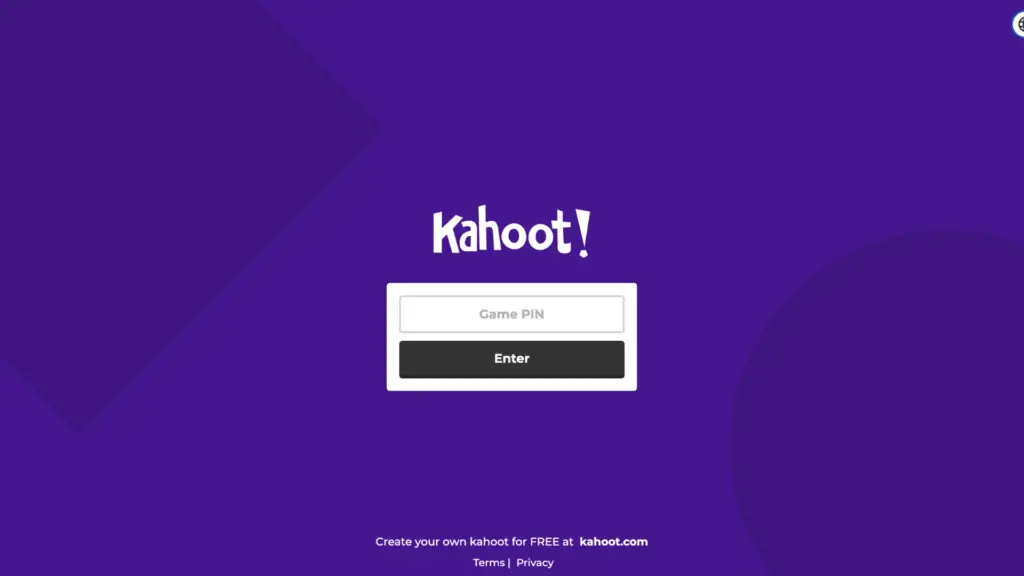 So you're convinced; You. Are. Ready. For. Kahoot!
But before you jump into some trivia with friends and family, you first have to learn how to enter a Kahoot code. With this, you can connect to the host's game. All you have to do is follow these simple steps, and before you know it, you'll be enjoying Kahoot to its fullest!
In your search bar, enter Kahoot.it
Once the page has loaded, enter the game pin in the text box.
Once entered, click the Enter button below. 
Where Can I Find Live Kahoot Game Codes
Put plainly, we've made finding game codes for Kahoot simple, fast and easy. By making a live chat, users can communicate with each other about their game codes. As such, playing Kahoot is made much more enjoyable. Gone is the stress of not having friends to play Kahoot with.
[CHAT IS CURRENTLY EMPTY]
If the live chat above is empty, you've got two real choices:
Host a Kahoot game, and see who joins!
Continue to look for game codes elsewhere.
If push-comes-to-shove, and you have to resort to finding game codes through other means, we've made a list of the most accessible places to find Kahoot game codes. 
Twitch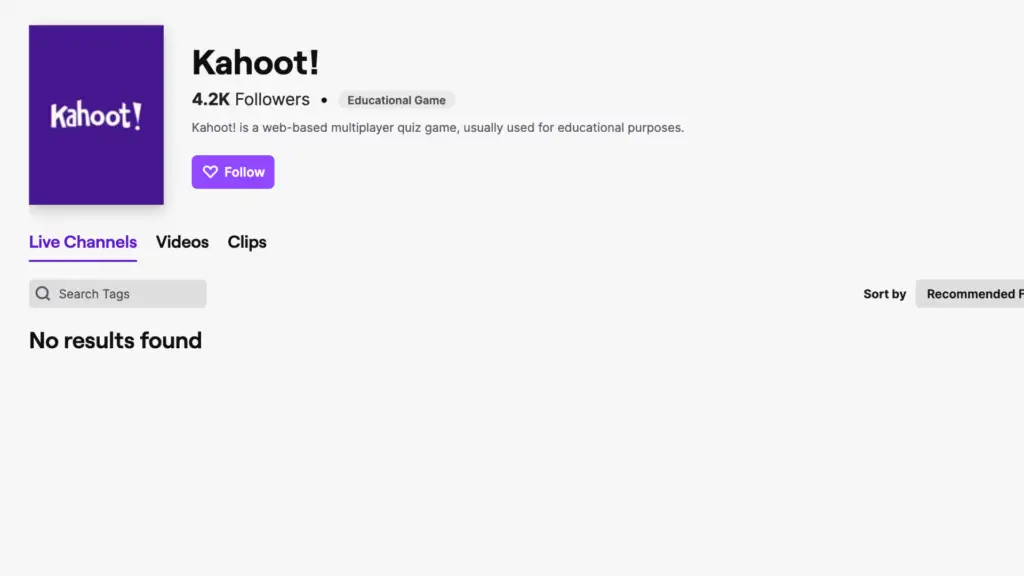 The best of the three options, Twitch or twitch.tv is a quick and fun way to find pin codes whilst having an additional upside. Unlike other methods, Twitch allows players to enjoy while simultaneously playing with influencers and streamers. The added benefit of playing with a real-life streamer reveals a whole new side of Kahoot that I didn't previously know about. All you have to do is navigate to Twitch.tv then select the Kahoot category — pretty easy!
YouTube
Likewise, YouTube has a streaming feature that content creators can use for live Kahoot games. However, unlike Twitch, there is no dedicated category for Kahoot. This makes it pretty challenging to find an actual live match of Kahoot.
Discord
Lastly, there are dedicated discord groups for sharing Kahoot game pins. We've found this method surprisingly good, with most users publishing working codes. However, as the host chooses the quiz played, you'll often find Discord users picking very random topics. From my experience, I've joined Kahoots about subjects I've never even heard of. All in all, Discord is quite reliable for Kahoot pin codes; however, it's difficult finding a legitimate topic. 
How Many Digits Are in a Kahoot Pin Code?
You've probably found a Kahoot pin code by this point — yay! But to save time, you'll have to learn a good rule of thumb:
Kahoot codes consist of only six digits — no more, no less. If you've been given a Kahoot pin that's either five or seven digits, know it's FAKE. 
Wrapping Up
To summarise, we've looked at quite a lot in this article. Which ranged from explaining what Kahoot is to finding working game codes for Kahoot, all while providing helpful tips along the way.