Welcome to the world of No Limit Drag Racing 2! This No Limit 2 Cheats and Codes guide will provide you with (1) a No Limit Drag Racing Tune cheat and (2) all available codes. We'll cover tunes, money, and more to help you get the most out of your drag racing experience.
Go to…
---
Disclaimer: The information provided on NeuralGamer, including pages uploaded by users, is solely for educational and informational purposes. NeuralGamer does not condone, promote, or encourage any illegal activities. Users are responsible for the content they upload, and NeuralGamer assumes no liability for such content. Any use of software, tools, or methods mentioned in our content, or any actions taken based on user-uploaded content, is entirely at the reader's risk. NeuralGamer strongly encourages all users to respect copyright laws and the terms of service of all software or tools they use. It is the responsibility of each individual to ensure their actions are legal in their jurisdiction.
If you have any questions or concerns about our content or wish to report any copyright infringement, please view our DMCA policy and contact us here.
---
No Limit Codes List
Unfortunately, no working No Limit Drag Racing codes are available to the public. Trust me. We've checked the ENTIRE internet; unfortunately, we couldn't find ANY. 
How to Redeem No Limit 2 Codes
To redeem codes in No Limit 2 Drag Racing is pretty straightforward. Similar to other mobile racing games like Offroad Outlaws, the way players redeem codes is rather challenging to access. Once you know it, it's pretty simple. All you have to do is:
Open the main menu of No Limit 2 Drag Racing.
In the top left, tap the game's logo four times.
A screen should appear; enter a code from this page.
Now, you should receive any rewards associated with the entered code.
No Limit 2 Cheats
---
Unlike other mobile games, cheating in No Limit 2 is relatively easy. The only downside; it only works with Android. Luckily, we've cut down a lot of the process. So, you can start using No Limit 2 cheats as soon as possible. Follow the steps below:
Download the modded APK of No Limit Drag Race (we have uploaded it to MEGA for faster download speed)
Once downloaded, tap the file and complete its installation.
After it has been installed, open the game. 
You might get a message saying you have been given $40,000. Tap OK.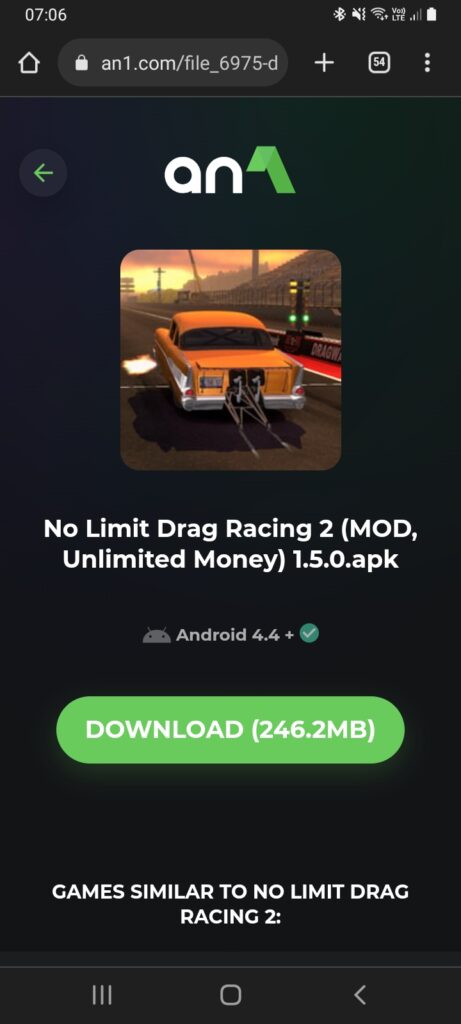 Now, you should have cheats for No Limit 2, which gives infinite money and coins. In addition, it's essentially a No Limit 2 Drag Racing tune cheat because it gives you unlimited cash to spend on upgrading your car.
Related | Nitro Nation Cheats Download Modded APK
No Limit 2 Cheat Features
The features included in the modded APK are pretty straightforward. They are:
Infinite money
Infinite gold
Game Overview
No Limit Drag Racing is a mobile game about cars. Players can purchase many different vehicles from the Dealership. If they wish, they can then customize them further. In addition, they can upgrade or tune their car. Once a vehicle has been, you're now ready to race! Here, there are many different options. Players can choose to play Career, Multiplayer, Events, Free Ride, or Test & Tune modes. Most of the time, players will be versing another driver, human or computer. Here, both players' cars are put to the test! Whichever one finishes the track first wins!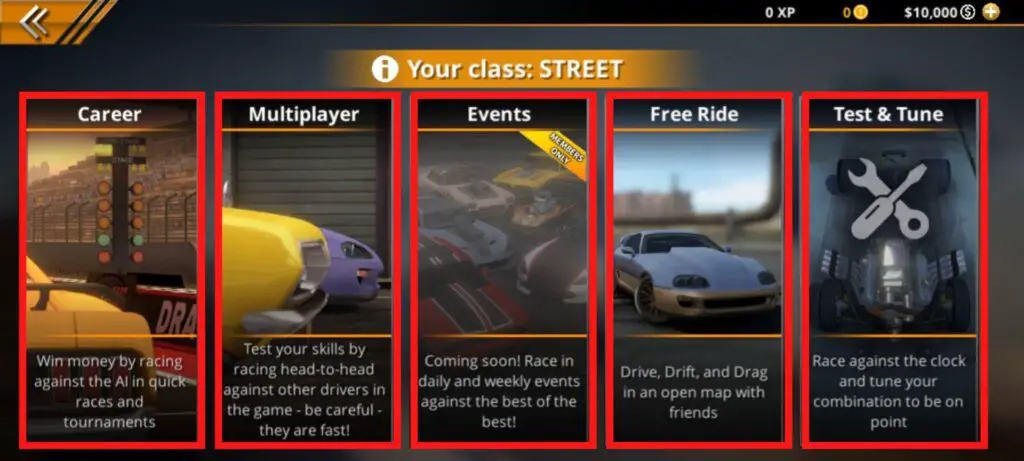 Wrap Up
At this stage, you should have all a player could want; money, gold, cars, and more! Whether you came here for no limit 2 codes or no limit 2 cheats, thanks for reading our No Limit Drag Racing Tune cheat guide.