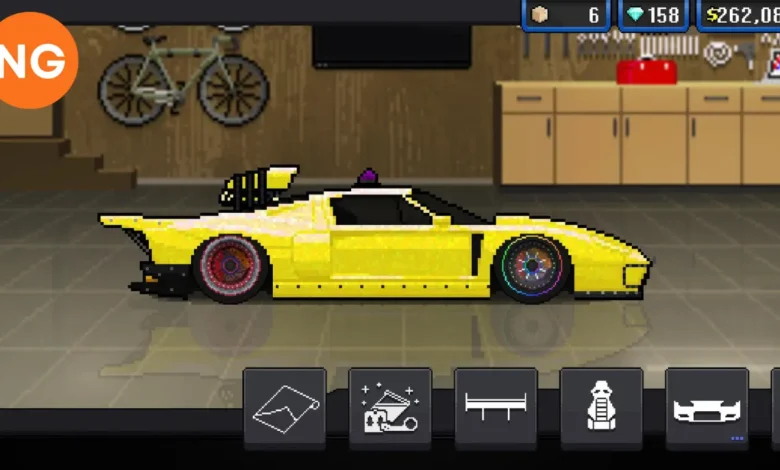 There's no worse feeling than playing a game, getting immersed, and waiting eagerly for a game-changing update that seems to never come. Fans of Pixel Car Racer have gotten to the point where desire trumps patience and are now in search of how to unlock the story in pixel car racer.
Just like any loyal player, we also waited for the makers of Pixel Car Racer to keep to their promise and unlock the long-awaited story mode in the racing game. Sadly, that hasn't happened yet. So, we decided to do some digging and get some answers. Here's what you need to know about the elusive story mode.
RELATED | No Limit Drag Racing 2: Cheats and Codes (Tunes, Money)
How to Unlock Pixel Car Racer Story Mode
22nd July 2016, Studio Furukawa stormed the racing game market with their retro style, pixelated game, Pixel Car Racer. They quickly captured the hearts of 90s lovers, and tuning and car enthusiasts. Like most game developers, planned updates and releases were scheduled to improve the gaming experience, and keep their fan base engaged. Among these, was a story mode.
6 years and 6 months later, a giant padlock is still acting as a gatekeeper to what could have possibly been a wonderful experience. It's sad to say that there's currently no way to unlock story mode. 
We did a thorough check of how to unlock the story mode:
Their last Twitter post was on 2 February 2017, a PCR x ART.
Their last Facebook post and Instagram posts were on 2 August 2019 and were both of the Grand Tourers Update.
Their last YouTube video was on 17 November 2018. A VIP Update.
…at a point, it seemed that like the Avatar, they disappeared.
We thought we struck gold when we came across their discord server. It had its most recent News release on 1 January 2022. Unfortunately, it was another dead end with only a bit of consolation. This is what the developers had to say.
As it stands, Pixel Car Racer story mode will be re-looked at in the future with the completion of the new engine

Studio Furukawa
A glimmer of hope, but maybe not enough to satisfy the hunger of loyal players. So, except a superhero swoops in and decides to release a MOD or something, we are stuck with Drag and Street modes till further notice. 
ALSO READ | Nitro Nation Cheats | Download Modded APK
What Are The Best Cars in Pixel Car Racer?
Most cars in Pixel Car Racer can do fine if they are maxed out and tuned properly. However, a few of them are worth mentioning as they can give you the edge when racing. They include:
The GTR r35
The Renault Alpine a110
Volkswagen Karman Ghia (swap in a F1X or LT5 engine)
… you can test all three with different tuning and see which one clicks for you.
What Is The Lightest And Fastest Car?
Car racers have always sought to be as light and fast as possible. In Pixel Car Racer, this principle still holds. A car with a lighter build can clock speeds that could help you win your next tournament. Here are some you can consider:
The Nissan Skyline R32
Subaru Rex (lacks a good grip)
The Volkswagen Karman Ghia (has a good grip)
Bugatti Veyron
Is There A Porsche 911?
No, the car is currently not in the game. It was removed due to an infringement of copyright policy. On the brighter side, it was replaced with the RUF version.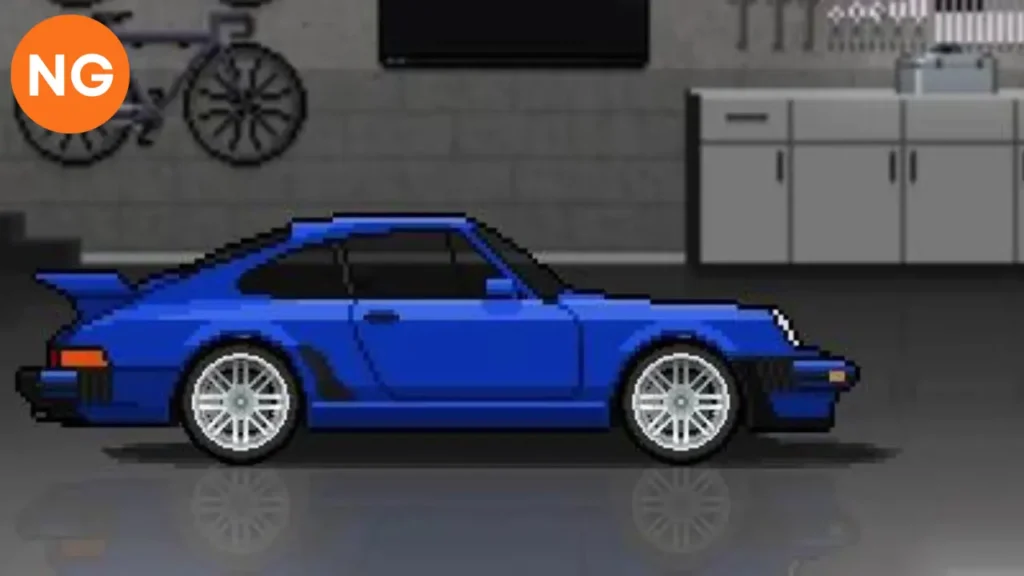 How Do You Get The Porsche 911?
To get the Porsche 911, you would need to downgrade the APK to version 1.0.52. The process of downgrading the app is dependent on your phone's operating system.
For Android
Enable third-party download from your settings
Download the specific version from an alternative app store like apkpure
Log into the game with Facebook and get the Porsche
Note that the game won't launch if you update the app back to the latest version. However, if you have more than one mobile device, you can run two separate accounts. One with the Porsche and one without it.
For IOS
Download an alternative app store like Cydia.
Follow the steps given by Cydia to respring your phone.
Search for the Porsche on the app store by searching the game Pixel Car Racer
Select the downgrade option
Run the game, and make your purchase if you have enough money.