Bloons TD
Does Monkey Town Work on Chimps in Bloons TD 6
This Bloons TD 6 guide will answer: does Monkey Town work on CHIMPS? Scroll to the bottom for an immediate answer.
The Monkey Town is the third upgrade of the Monkey Village on the third path (0-0-3) that makes nearby towers gain +50% cash for each bloon popped.
Moreover, it comes with the added benefit of discounting nearby upgrades by 15%. As such, players often place Monkey Towns early in the game in order to generate maximum revenue. The earlier it is placed, the more time it has to produce income. However, the efficiency of Monkey Towns has been in question. Amongst higher-levelled players, Banana Farms are the more popular choice. This is because they produce more income overall. If you still want to use Monkey Towns, it's recommended that you upgrade Monkey Villages to 1-0-3 or 2-0-3.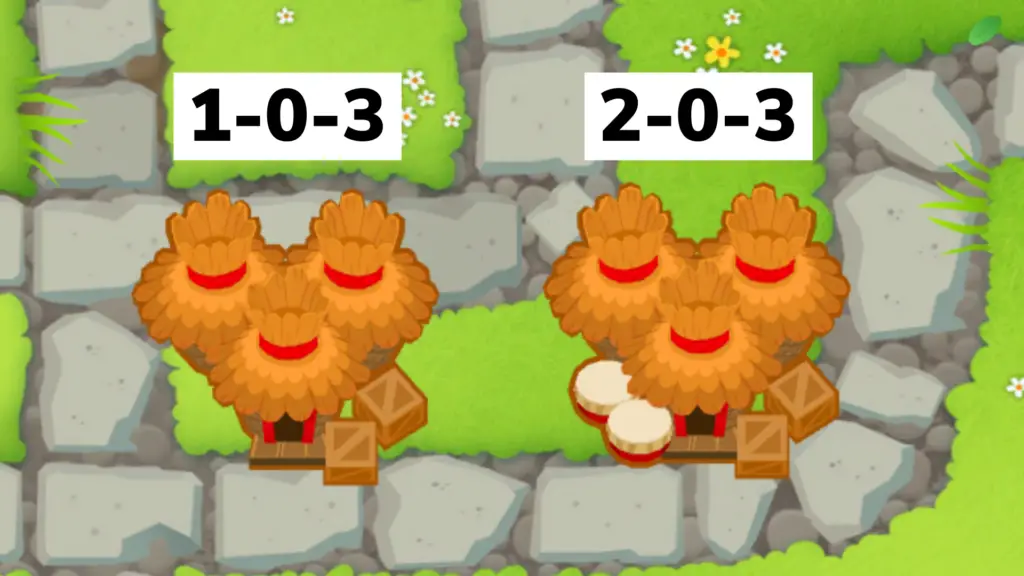 Ensure that most of your monkeys are within the range of the village because the overall potential income earned will lessen otherwise. In addition, make sure to get Inland Revenue Streams, a Monkey Knowledge which increases the effectiveness of Monkey Towns to 60% per bloon popped.
Also Read: How to Close the Upgrade Screen in Bloons TD 6
Before a map is chosen, you're prompted to select a difficulty; ranging from sandbox to half cash to CHIMPS. The CHIMPS or C.H.I.M.P.S. mode is (arguably) the hardest difficulty, which makes it very hard to complete a map. It does this by disallowing the player from generating money through pops, or other means (such as Banana Farms). As a result, the player is largely restricted on what monkeys they can afford.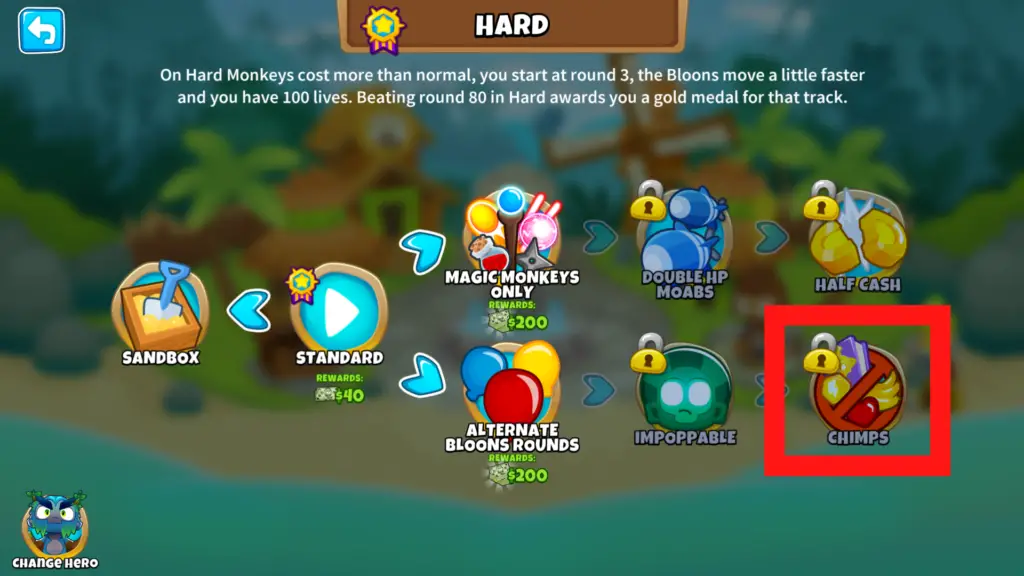 A key aspect of CHIMPS is income generation — no tower, no monkey knowledge, nothing will increase the amount of Monkey Cash generated each round. So, does Monkey Town work on CHIMPS? The +50% income gained per pop effect gained from Monkey Towns does not work.