Bloons TD
Fix Game Values Cannot Be Synced in Bloons TD 6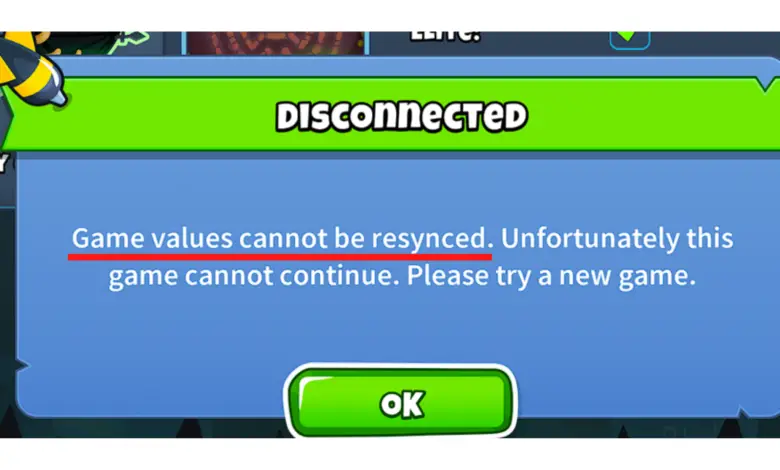 This Bloons TD 6 Guide will resolve the game values cannot be synced or game values cannot be resynced error which occurs during multiplayer.
The error Game values cannot be resynced affects players differently based on their situation. This issue has been reported to not allow players to use the Co-op Mode, or join other players online. Others have found that this issue only occurs when they attempt to play challenges online, whilst playing normal maps works fine.
There are many reasons that this error would occur, such as…
Have you installed mods in the past? If so, make sure they are deleted. Alternatively, uninstall Bloons TD 6 and its game files — this will make sure that any third-party mods are gone.
Have you changed which player is hosting? Players have reported that, depending on who hosts the game, the error will or will not occur. The reason for this is explained here.
Has your account been flagged? This prevents accounts from playing online or in co-op mode. To check if your account has been flagged, read our guide here.
Are the game servers working? Sometimes, Co-op Mode is temporarily shut down for updates and bug fixes.
Fixes and Solutions
There are three solutions that fix game values cannot be synced or game values cannot be resynced error in Bloons TD 6. These are:
Verify Integrity of Game Files (Steam Only)
If your platform of choice is Steam, you're in luck! A well-known solution for this error has been found, which players have reported working in most situations. Follow these steps: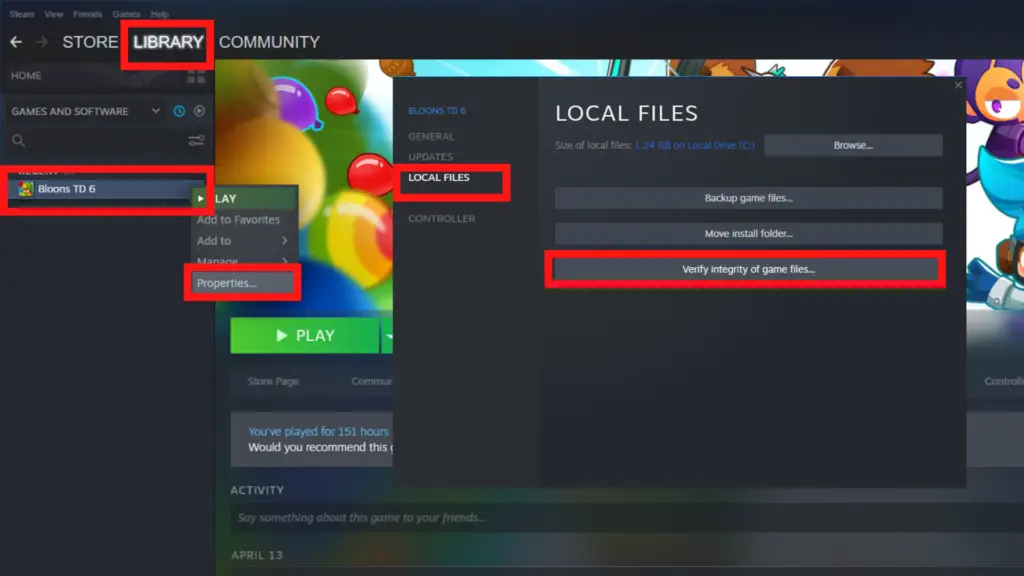 Open your Steam Library.
Right Click on Bloons TD 6.
Select Properties.
Select Local Files.
Select Verify Integrity of Game Files.
Afterward, wait for the integrity of Bloons TF 6's files to be verified. Depending on the speed of your internet and computer, this may take some time. Usually, it should complete quickly.
Flagged Account
We've taken a look at what a flagged account is and why it occurs. In summary, it means that the player cannot play online co-op (with a few exceptions). Reserved for cheaters or hackers, flagged accounts are only able to play with each other. If your account has been flagged, a working solution has been found. Make sure that the flagged account is hosting the co-op game. Players have reported that this should fix the issue.
Reinstall
If all else fails, players can reinstall that game. This will reset the game files, and thus, will often remove the issues associated.
Thank you for reading our guide on Bloons TD 6 game values cannot be synced.