Welcome back, Merge Dragons fans! We're glad you are here and interested in learning about the challenges Mere Dragons offers. Today we will talk about another challenge level and give tips on how to beat Challenge 5 in Merge Dragons.
Challenge 5 is also called level 30, with a Chalice cost of 3. The Level: 30. The goal is to create a Gaia Statue, and the Goal Stars hatch two dragons, activate 10 Heal Extenders, and merge 11 objects from the Dead Land. The potential rewards are skulls, Grass Dragon Egg, and skull and bones.
NEXT: How to Beat Challenge 6 in Merge Dragons
Challenge 5 Walkthrough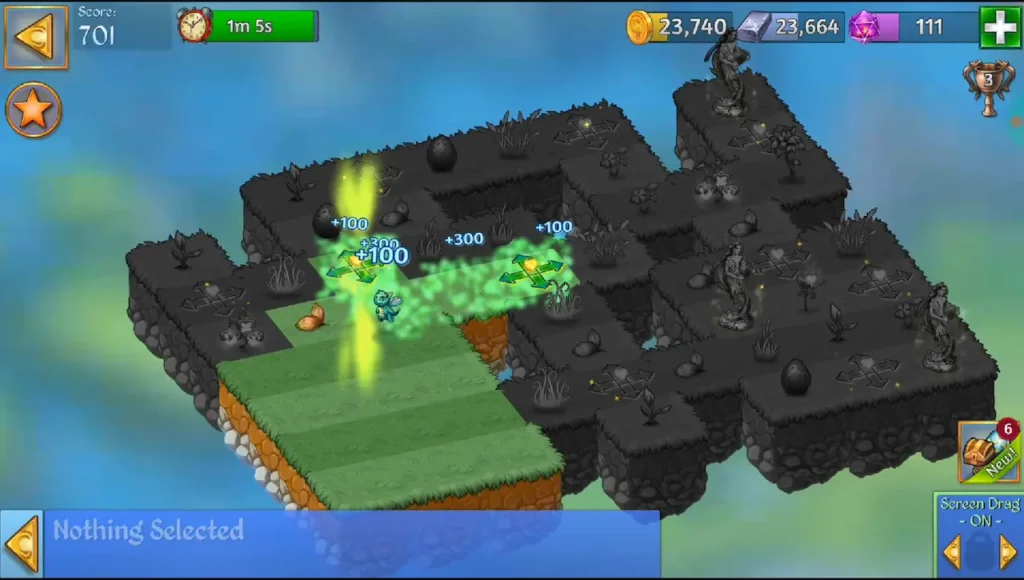 Merge the Grass Dragon Eggs and trigger three Heal Extenders. One will chain after the other two are activated. Then merge the Emerald Plains Grass before triggering another Heal Extender. Merge the Fruit Tree Saplings you'll find at the top, then trigger another Heal Extender.
Merge the Ruby Grass you find at the bottom and merge the Green Dragon Eggs you'll find on the right. Trigger the Heal Extender. Now, merge the sprouts found at the lower right and trigger the two chained Heal extenders.
You'll find Tanzanite Grass at the top, so merge it and trigger the Heal Extender. Merge the sprouts at the upper right and then merge the Life Flowers at the lower right.
Finally, you'll find Blue Life Flowers on the upper right, so merge them. Then you want to look for the Fruit Tree Seeds on the right and merge them. Merge the saplings on the right and then the young Fruit trees. Finally, merge the statues to the bottom. You have completed Challenge 5. Congratulations!
We hope that this was helpful for you and that you can complete Challenge 5 now. Did you like this blog? We have a lot of other blogs about Merge Dragons available, so please feel free to look through our other topics.  We also have guides for other games, so take a few minutes and look around.