Bloons TD
How to Beat Flooded Valley in Bloons TD 6 (on Hard Mode)
Welcome to NeuralGamer's guide on how to conquer Flooded Valley on Hard Mode in Bloons Tower Defense 6 (BTD6). This challenging map can be tough to beat, but with the right strategy and tower placement, you can emerge victorious.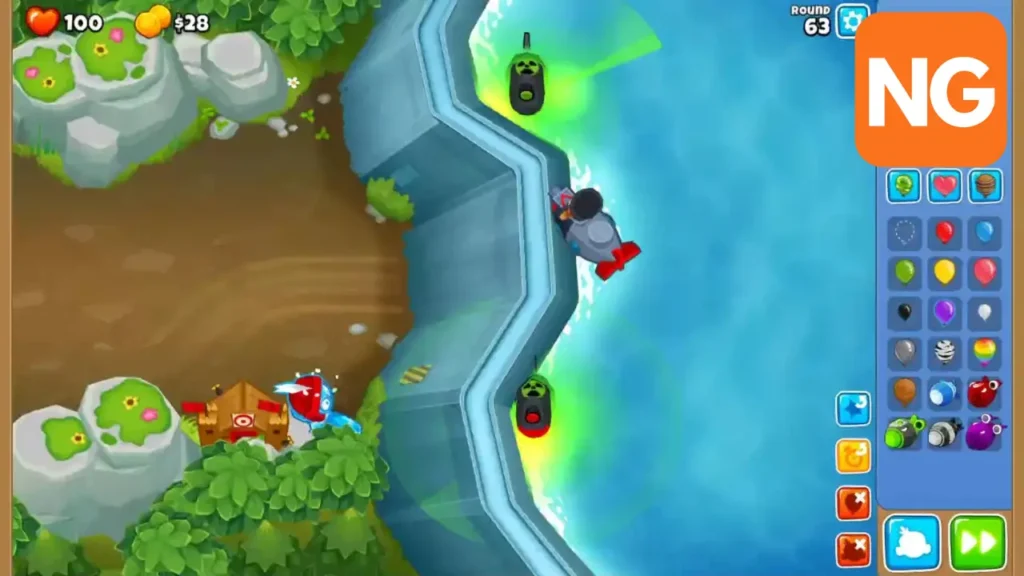 RELATED | Does Monkey Town Work on Chimps in Bloons TD 6
Tutorial: How Do You Beat Flooded Valley?
To begin, start off by placing a Monkey Sub tower at the bottom of the map. Then, add a second Monkey Sub to the top corner to cover both sides. Upgrade both of these towers with Advanced Intel, Triple Guns, and Armor-Piercing Darts. During round 63, you may need to sell some towers in order to afford other ones.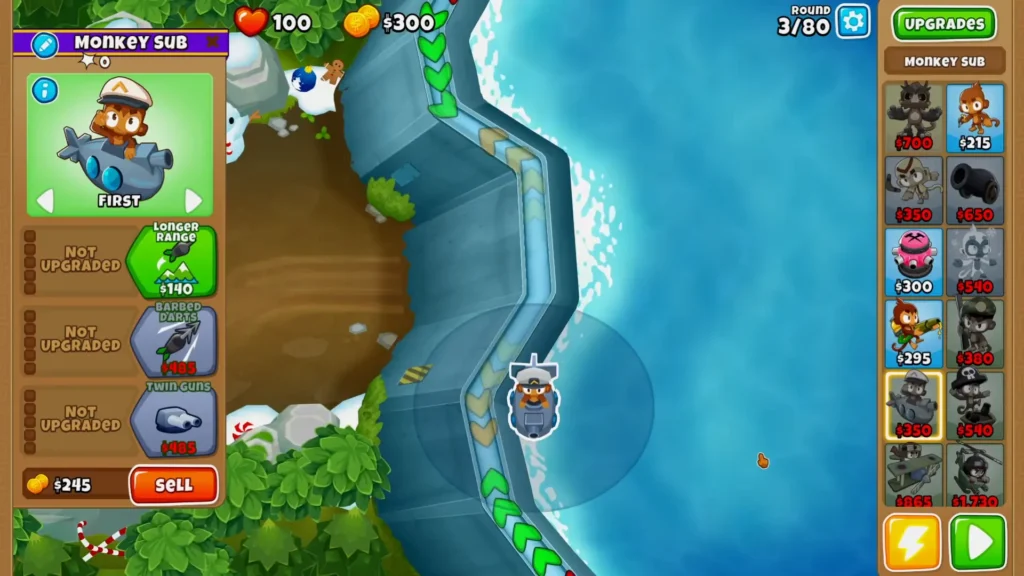 Next, upgrade one of your Monkey Subs to Twin Guns and save up 700 to purchase the hero Oben. Place Oben in the center of the map to allow him to gain passive levels quickly. Round 28 is another important round, as you'll need to make sure you have enough popping power to take out the leads.
Upgrade your second Monkey Sub to Twin Guns for added popping power, and then purchase Advanced Intel. Save up for a Monkey Buccaneer to give your Advanced Intel Monkey Sub a wider radius. Upgrade the Monkey Buccaneer to a Crow's Nest and add Armor-Piercing Darts. Upgrade your first Monkey Sub to Airburst Stars, and then to Armor-Piercing Darts.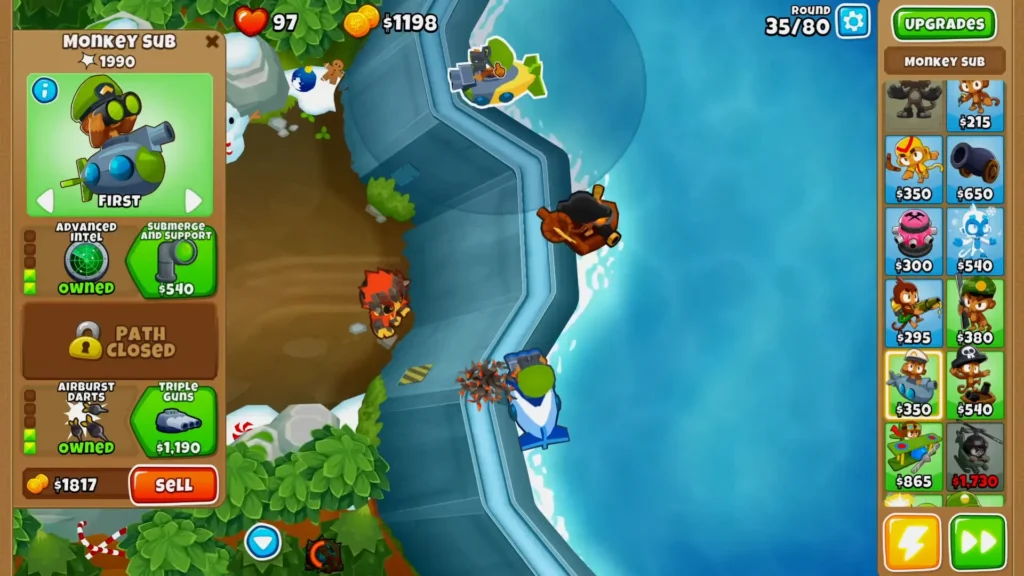 ALSO INTERESTING | Bloon TD Battles 2 Cheats (Step-by-Step)
Use Oben's Brambles every time they are off cooldown to increase your popping power. As you don't have a lot of popping power, it's important to save up money to upgrade your Subs. On round 39, use Oben's Brambles to help take out the MOAB Balloon. Upgrade your Monkey Buccaneer to a Cannon Ship and your second Monkey Sub to Triple Guns. Purchase Advanced Intel and save up for a Destroyer.
While the Destroyer is a powerful tower, it cannot detect Camo Balloons. To counter this, place a Plutonium Reactor at the top and bottom of the map. Save up for a Wizard Monkey and upgrade it to Arcane Blast and the Prince of Darkness. Place down Oben's Brambles and refresh his trees whenever possible.
How to Beat Round 63 Flooded Valley
Turn off auto-start on round 62 and sell a couple of towers to buy the Prince of Darkness. You may not be able to afford a Monkey Village, but that's okay.
On round 75, sell some towers and buy a Monkey Village. Place it in the center of the map and upgrade it to the Super Monkey Fan Club.
Use the following list for reference:
Monkey Sub (x2)
Advanced Intel
Triple Guns
Armor-Piercing Darts
Twin Guns
Oben
Monkey Buccaneer
Crow's Nest
Airburst Stars
Plutonium Reactor (x2)
Wizard Monkey
Arcane Blast
Prince of Darkness
Destroyer
Monkey Village (upgraded to Super Monkey Fan Club)
In order to achieve victory on Flooded Valley on Hard Mode, it's important to have a solid tower placement strategy and to constantly upgrade your towers. With the right approach, you can emerge victorious against the oncoming bloons.