If you haven't tried to play Sneaky Sasquatch, and you love playing adventure games, you should try it. In this fun game, you go around campsites looking for food from coolers and picnic baskets. It's important that you stay incognito.  Along with looking for food, you are going to rent apartments, get your driver's license, play golf, and more.
But how do you stay incognito? Well, that is done with disguises. There are different types of disguises. They allow you to look like a human and do these different activities without raising the alarm for the Ranger Danger.
In this walkthrough, we are going to show you how you can get the hard hat, where it is, and how to make sure you don't get caught.
Where is the Hard Hat?
You find the Hard Hat in the Sawmill area. We talked about how to get to the sawmill in this former post. As this is a construction area, it makes sense that your sasquatch needs to have one to stay safe, right? After all, we don't want him to get hurt!
How do You Get the Hard Hat?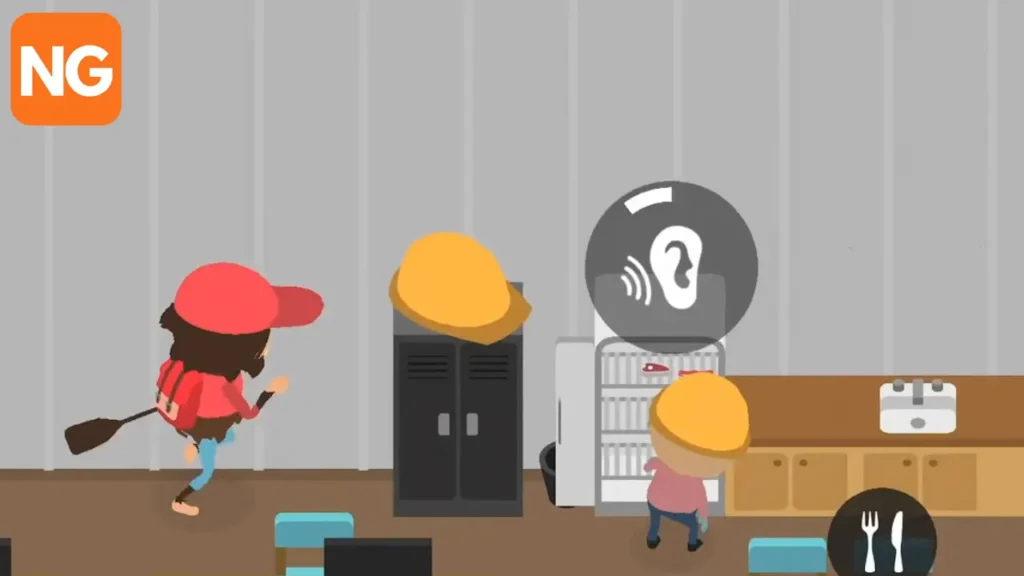 It is part of the worker outfit that you find in the lumber building. The outfit is going to be on top of a locker. You'll have to be sneaky so that the worker doesn't see you. Get past them, go inside and find ​the hat. This is done by waiting for when the worker's inside the refrigerator. Then you want to run or tiptoe.
The point is that you want to be as quiet and fast as you can be. Once you have grabbed the hat, you hit the icon that says touch. Now you are done!
How a Hardhat Can Help You Get a Cache
After you get the hat and equip it, you can get into the hardhat area. Then duck beneath the saw that's through the door painted green. On the Sawmill's back side, go left until you can see the Sasquatch. You will find the cache in the corner on the far-left side.
Now you know how to go about getting this important item in sneakysasquatch. Come back to our website, because we are always adding new tips and tricks every month of the year – January, February, March, April, May, June, July, August, September, October, November, and December.
We hope that you found this blog and guide helpful for playing Sneaky Sasquatch. We welcome comments from our readers and players, so please leave a comment or a question below. Thanks for reading!