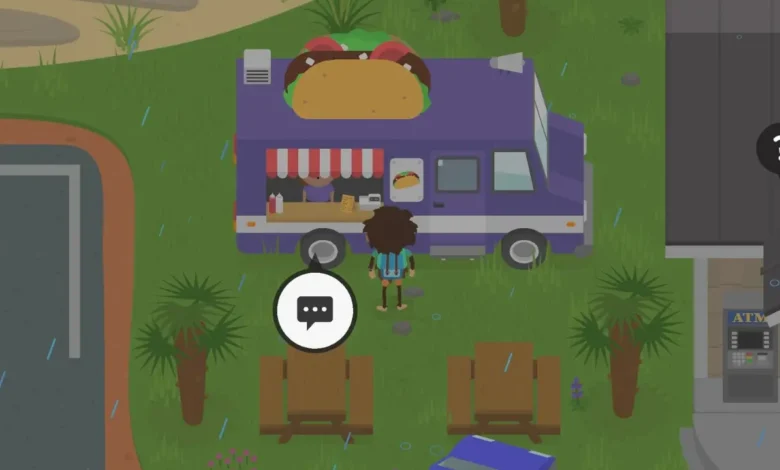 Sneaky Sasquatch game. When your Sasquatch craves a tasty taco, he wants to get it and wants to get it now. So, where is the taco truck in Sneaky Sasquatch? We have you covered with this walkthrough guide to finding the Taco Truck and information about its wares.
How to Get to the Taco Truck in Sneaky Sasquatch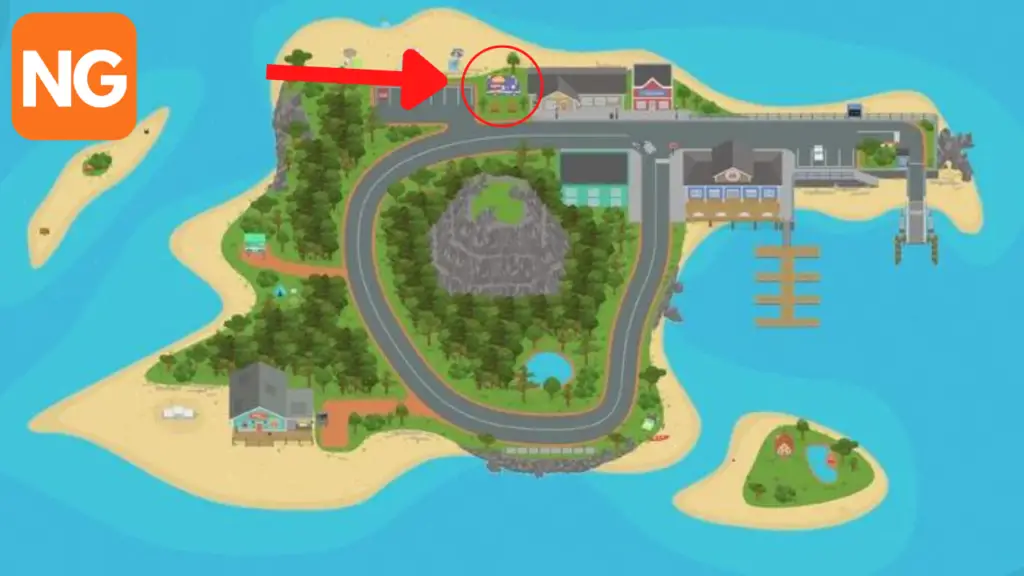 Does your Sasquatch have a craving for some tacos? If so, he'll have to go towards the Island Shop and head west to get to the Taco Truck. Here you can buy up to 5 tacos for 50 coins each and cups of Soda for 10 coins a cup. There's a limit of 5 Tacos and Sodas per day.
Now that you know where to find the Taco Truck, we'll look at the nutritional value of the Tacos and Soda.
Tacos: Eating a Taco will heal five hunger points. Along with purchasing the Tacos from the Taco truck, you can find them under car hoods sometimes.
 Cups of Soda: Cups from the Taco Truck or Diner will heal one hunger point. It may seem like the Soda you buy in vending machines, but it's different. You will need this Soda to fill the orders while working at R Corp.
Taco Chef
As mentioned in the Surfing article, the Taco Chef is one of the surfers that the Sasquatch needs to defeat in surfing competitions. He is also a possible friend of Sasquatch.
Now you know how to reach the Taco Truck in Sneaky Sasquatch. If you're interested in reading more about the different places in Sneaky Sasquatch and how to get there, please check out our other posts in this category. We hope you continue to read our blogs, and please comment below if you liked the post!