This Cookie Run Kingdom Topping Guide will look at the best Lilac Cookie toppings build. There are many toppings players can choose from, and the best one for Sparkling Cookie will depend on what role it's playing on your team.
---
There are two primary Lilac Cookie topping builds: Offensive and Defensive. If offense is what you want, you should choose 5 Searing Raspberry to increase his ATK. If defense is what you want, you should use 5 Solid Almond to increase his DMG Resist; this way, he survives longer. If you want a mix of both, use 3 Searing Raspberry and 2 Solid Almond.
5 Searing Raspberry Toppings (Offensive Build)
5 Solid Almond Toppings (Defense Build)
---
Lilac Cookie Build Description
Here are approximately the stats of a level 60 Lilac Cookie:
OVERALL: 82,489
HP: 79,825
ATK: 21,594
DEF: 32,023
CRIT%: 13%
Here is the best Lilac Cookie team in Cookie Run Kingdom:
Lilac Cookie with 5 Searing Raspberry (Middle)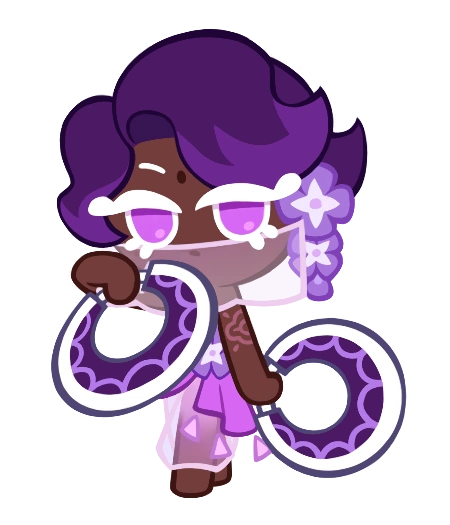 ---
Is Lilac Cookie Good?
Is Lilac Cookie good? We wouldn't suggest picking him as your support in every situation. If you've got a Black Raisin Cookie, Licorice Cookie, or Espresso Cookie, you should choose them as the middle position. The only exception is if you're running an attack speed comp. In which case, he works great!
Lilac Cookie has been rated as a C Tier character with a rarity of EPIC. Lilac Cookie was ranked this low because she is located in the middle row, despite being a support cookie. If a healer is what you want, you should choose Pure Vanilla or Cotton Cookie; these are much better alternatives.
---
How To Get Lilac Cookie in Cookie Run Kingdom?
Although I wouldn't suggest setting out to unlock Lilac Cookie because she isn't too good, collectors can get her by opening regular gachas — they will have an under 1% chance of drawing her.
---
Summary
This guide took a look at two of the best Lilac Cookie toppings builds. We also explained a few other questions, like how to get Lilac Cookie in Cookie Run Kingdom. Thanks for reading.