---
This Cookie Run Kingdom Topping Guide will look at the best build for every cookie in the game. We explain what toppings go with which cookie below… 👇
What Are Cookie Toppings in Cookie Run Kingdom?
Toppings are equipable items that increase a cookie's stat, such as ATK, DEF or HP. Each cookie has between 1 to 6 toppings slots, depending on their level. To increase the topping's effect, it can be levelled up. A topping's maximum level depends on its rarity. Cookie toppings become very useful for more difficult levels.
How Do You Equip Toppings in Cookie Run: Kingdom?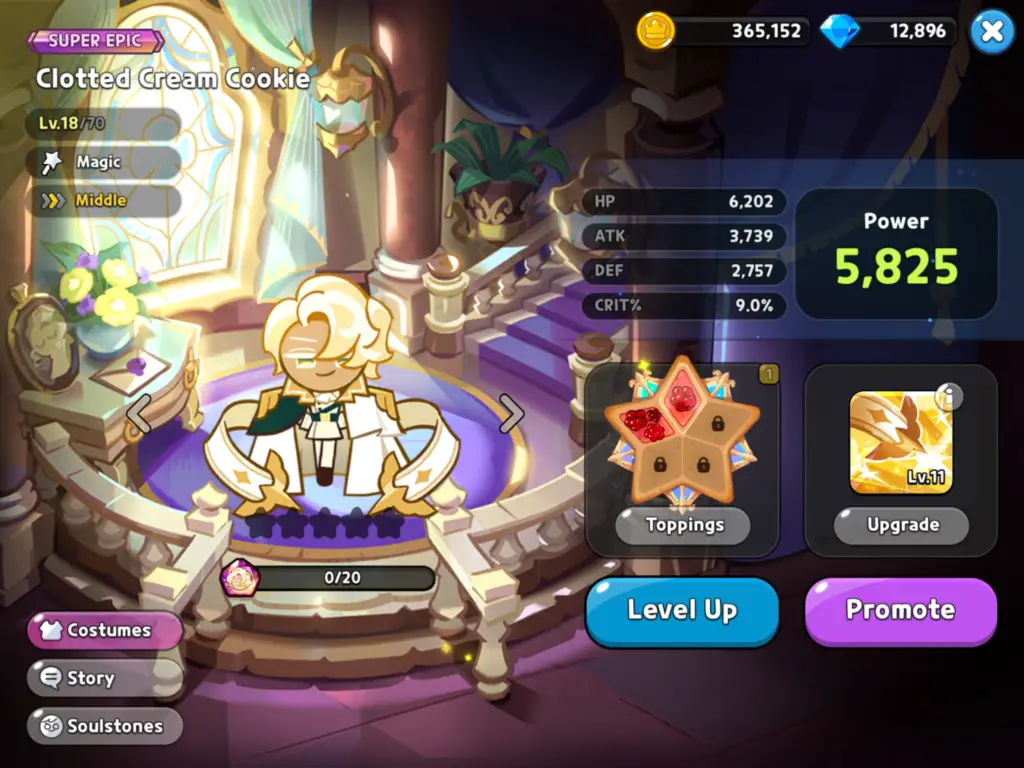 Follow these steps to equip cookie toppings in Cookie Run Kingdom:
Click on the Cookies button in the bottom right corner.
Select the cookie you want to add toppings to.
Click the box labeled Toppings. 
Choose which topping you want to add.
Select the Equip button.
Cookie Run Kingdom Toppings List & Their Set Effects
Here is a list of the ten toppings you can choose in Cookie Run Kingdom:
Bouncy Caramel – ATK SPD
Fresh Kiwi – Debuff Resist
Hard Walnut – DEF
Healthy Peanut – HP
Hearty Hazelnut – CRIT Resist
Juicy Apple Jelly – CRIT%
Searing Raspberry – ATK
Solid Almond – DMG Resist
Sweet Candy – Amplify Buff
Swift Chocolate – Cooldown Time
SS Cookie Tier List
Sea Fairy Cookie
Dark Cacao Cookie
Pure Vanilla Cookie
Cotton Cookie
Eclair Cookie
Pumpkin Pie Cookie
Dark Choco Cookie
Wildberry Cookie
S Tier Cookies List
A Tier Cookie List
Tiger Lily Cookie
B Tier Cookie List
Sparkling Cookie
Kumiho Cookie
Raspberry Cookie
C Tier Cookie List
Milk Cookie
Lilac Cookie
Sonic Cookie
Tails Cookie
D Tier Cookie List
Chili Pepper Cookie
Fig Cookie
Summary
Thanks for reading our Cookie Run Kingdom Toppings Guide. It explained everything you needed to know about cookie topping. We found that most cookies needed Swift Chocolate or Searing Raspberry. This is because they are the best and most popular options in Arena and World Exploration.