This article is part of our complete Cookie Run Kingdom Toppings Guide. It will look at the best Herb Cookie toppings build. If you're trying to improve your Herb Cookie's healing and overall performance, keep reading to learn more…
---
The best toppings for Herb Cookie is 5 Searing Raspberry because of how the mechanics work. His healing is based on the ATK stat, and as such, more ATK equals more healing. Alternatively, you can add one or two Swift Chocolate to lower his cooldown time. 
5 Searing Raspberry Toppings (Recommended)
3 Searing Raspberry and 2 Swift Chocolate Toppings
---
Herb Cookie Build Description
Players can bond these cookies to make The Green Dawn build:
Herb Cookie
Clover Cookie
Promoting each cookie up will provide extra bonuses, such as more HP and DEF.
---
Here is the best Herb Cookie team in Cookie Run Kingdom:
---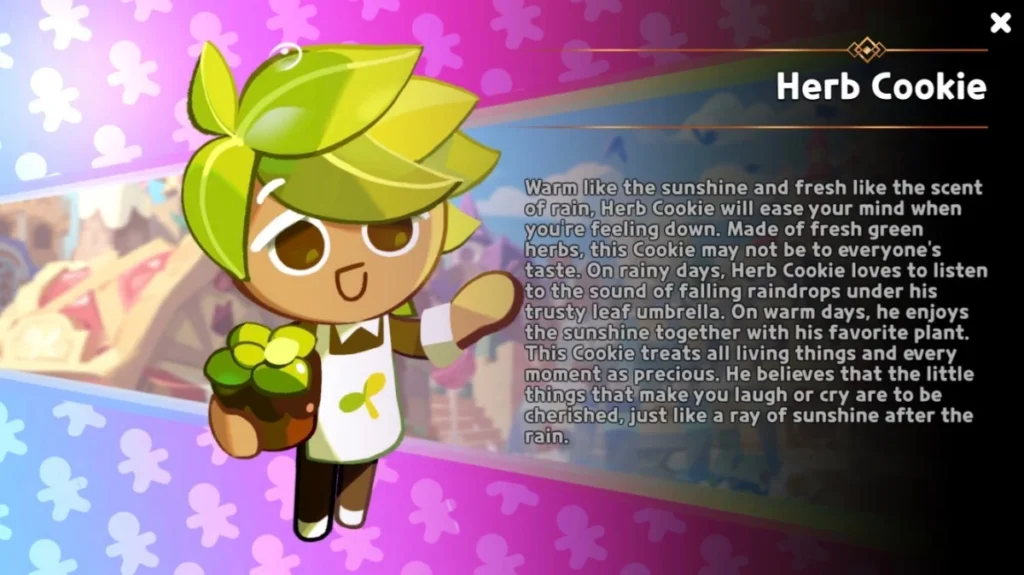 ---
Is Herb Cookie Good?
Herb Cookie is an excellent supportive cookie responsible for healing his allies. In fact, he is argued as the second-best healer in the game, just behind Pure Vanilla Cookie. If you get him early on, invest your toppings pieces into him to improve his healing. Although he is great, you should switch him out for Pure Vanilla Cookie once you're in the higher ranks. 
Herb Cookie is rated as A Tier because of his excellent healing ability, which only Pure Vanilla Cookie can match. He used to be meta, and although he's not the best anymore, he remains a go-to option.
---
How To Get Herb Cookie in Cookie Run Kingdom
To get Herb Cookie in Cookie Run Kingdom, players must draw him from a gacha—there's less than a 1% chance! Alternatively, you can save 20 Herb Cookie Soulstones and obtain him that way. These can be found randomly as level rewards.
---
Summary
Thanks for reading our guide presenting the best Herb Cookie toppings build — we explained everything you needed to know about him.