Slime Rancher 2
Slime Rancher 2: Complete Fabricator Guide (Location, Upgrades)
The Fabricator is an essential device, that players must use to progress through the game. This page contains information on how to find, use, and purchase upgrades with the Fabricator in Slime Rancher 2.
Contents…
What is the Fabricator?
The Fabricator is a machine used to upgrade Beatrix's gear, such as the Jetpack and Resource Harvester. Each upgrade has ingredients (Plorts, Newbucks, Radiant Ore) which the player must deposit into the Refinery. At Slime Rancher 2's release, there are nine upgrades available at the Fabricator. However, the developers are planning to add more in future upgrades.
Fabricator Location
The Fabricator is located in the lab beneath The Conservatory. From the ranch, head to the Plort Market (where Plorts are sold for Newbucks). Head down the stairs to the Plort Market's left, this will lead to a laboratory. The Fabricator and Refinery are here. These machines can be used to upgrade Beatrix's gear.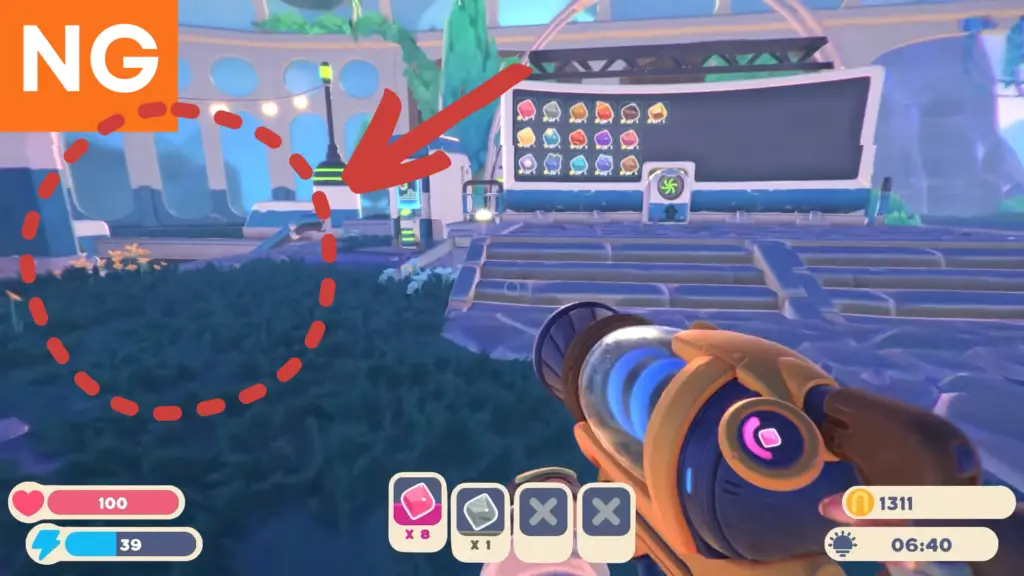 How to Use the Fabricator
The player can use the Fabricator by first clicking the Interact button on the Fabricator to open the list of available upgrades. Once an upgrade's requirements have been fulfilled, click the green UPGRADE button to unlock it. Beatrix will automatically equip any purchased upgrades.
Available Fabricator Recipes or Upgrades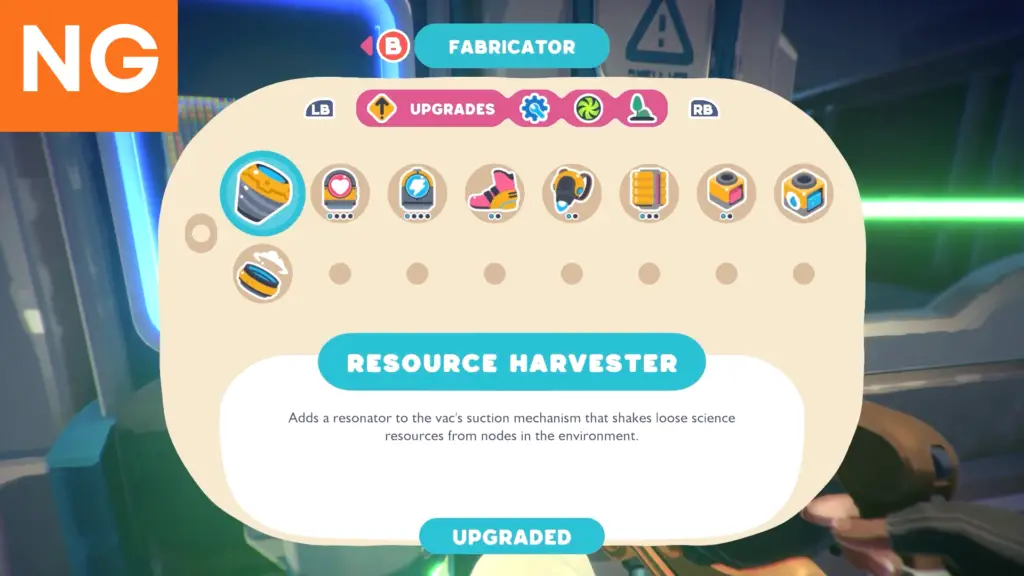 Players that interact with the Fabricator will have the option to choose from nine different upgrades (some players call them recipes). Here are all the available Fabriactor Recipes or Upgrades:
Resource Harvester: 10 Cotton Plort and 450 Newbucks
Heart Module: 10 Pink Plort and 450 Newbucks
Power Core: 10 Cotton Plort and 450 Newbucks
Dash Boots: 10 Boom Plort and 450 Newbucks
Jetpack: 10 Phosphor Plort, 10 Radiant Ore and 450 Newbucks
Tank Booster: 10 Tabby Plort and 450 Newbucks
Extra Tank: 10 Rock Plort, 10 Silky Sand, 1500 Newbucks
Water Tank: 10 Angler Plort, 10 Puddle Plort, 10 Deep Brine and 450 Newbucks
Pulse Wave: 10 Flutter Plort, 10 Jellystone, 5 Wild Honey and 450 Newbucks
The Complete Fabricator Guide detailed how to use and where players can find the Fabricator. Players that know how the machine works can purchase upgrades for Beatrix.