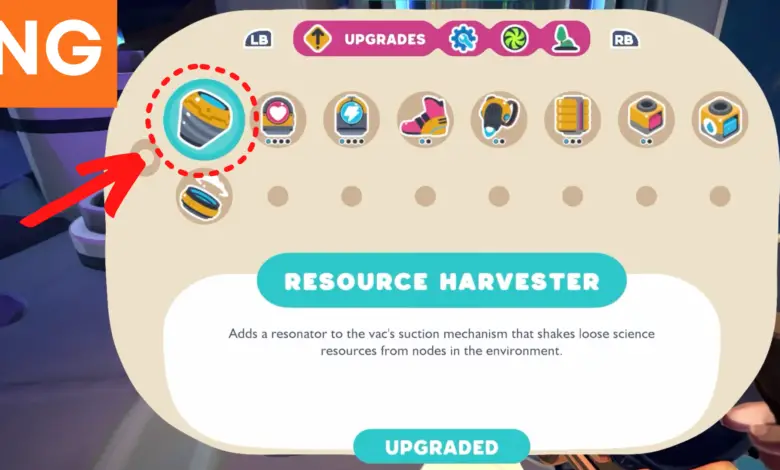 The Resource Harvestor is required to mine minerals in Slime Rancher 2. It's needed to get Radiant Ore and unlock the Jetpack.
This page explains how to get the Resource Harvester in Slime Rancher 2.
How to Unlock the Resource Harvester
The player can unlock the Resource Harvestor at the Fabricator for 450 Newbucks and 10 Cotton Florts. To Fabricator and Refinery are located in the lab beneath The Conservatory. Its entrance is behind Beatrix's House or to the left of where Plorts are sold. Once there, deposit the ingredients into the Refinery. Head to the Fabricator and purchase the Resource Harvestor.
Follow these steps to unlock the Resource Harvester:
1. Collect 10 Cotton Florts
Players can collect Cotton Florts by feeding Cotton Slimes, causing them to produce between 1-2 Florts. Cotton Slimes are yellow-in-color and their diet consists of vegetables; feeding them most vegetables causes them to produce one Flort. Their favorite food is Watter Lettuce; feeding them Water lettuce causes them to produce two Florts.
Cotton Slimes are found scattered around every island, but are most prominent on The Rainbow Fields (the starting zone). They don't have a time preference, meaning they are found during the day and night.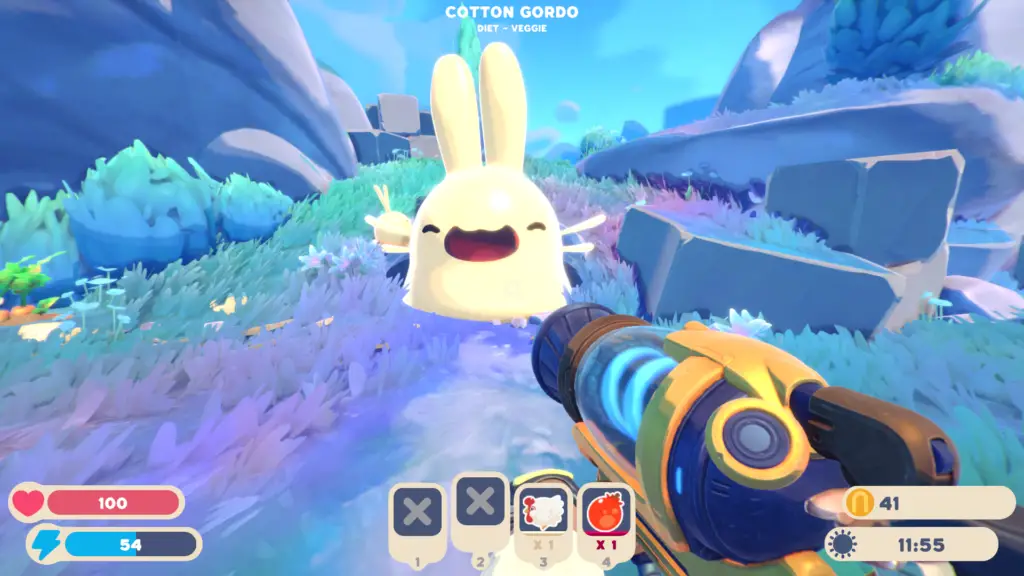 2. Get 450 Newbucks
Players are required to have 450 Newbucks to purchase the Resource Harvester upgrade. Realistically, this can be done in less than a few minutes.
Players can either feed the slimes they have stored in the Slime Corral or feed wild slimes around Rainbow Island. A fed slime drops their Plort, which can be sold at The Conservatory for Newbucks. How much each Plort is sold for depends on the current stock price.
3. Unlock the Resource Harvester at the Fabricator
The Resource Harvester can be purchased at the Fabricator with the required ingredients. The Fabricator is found below The Conservatory and is used to buy upgrades such as the Jetpack. Deposit 450 Newbucks and 10 Cotton Florts into the Refinery, and open the Fabricator. Select the RESOURCE HARVESTER icon and click the green UPGRADE button.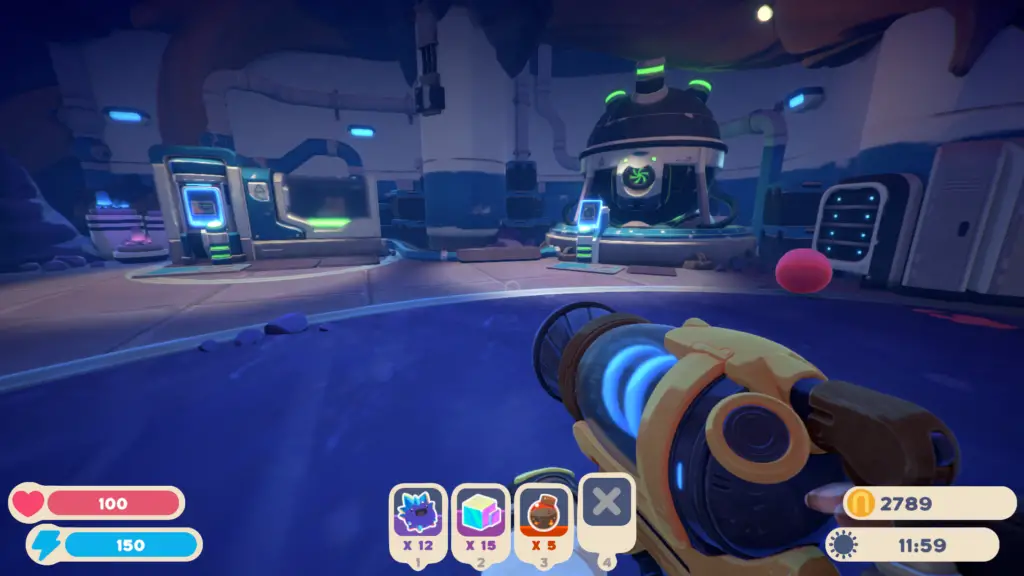 Conclusion
This guide looked at how to unlock the Resource Harvester in Slime Rancher 2. The Resource Harvester is used to mine various minerals found around Rainbow Island.