The Jetpack is one of the most important upgrades in Slime Rancher 2, as it is needed to progress through the game and get Moondew Nectar. It is crafted at the Fabricator. However, the ingredients are somewhat difficult to get.
This page explains how to unlock the Jetpack upgrade in Slime Rancher 2.
How to Get the Jetpack
The player can unlock the Jetpack by heading down the Fabricator (located in the lab underneath The Conservatory) and purchasing the upgrade for 450 Newbucks, 10 Phosphor Plorts and 10 Radiant Ore. Doing this will automatically equip the Jetpack, which can then be used to fly around Rainbow Island.
Keep scrolling, as we explore how to unlock every ingredient for crafting the Jetpack…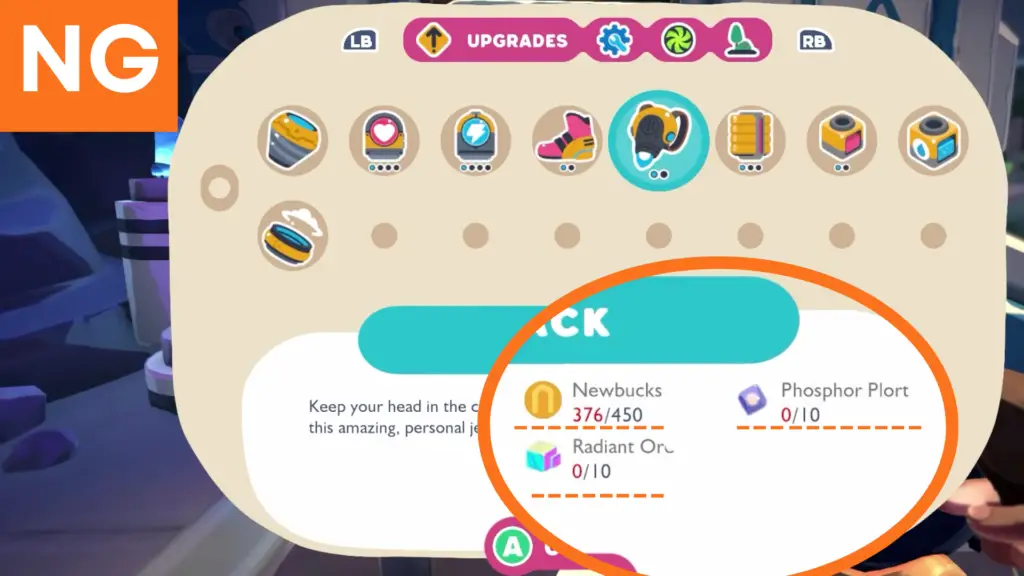 Follow these steps to unlock the Jetpack:
1. Collect 10 Phosphor Plorts
The player must collect 10 Phosphor Plorts to craft the Jetpack upgrade, as it is one of the three ingredients. Phosphor Plorts are obtained by feeding a Phosphor Slime: their diet consists of fruits, although their favourite food is Cuberries. The player has feed ten Phosphor Slime in order to collect the ten Plorts needed.
Keep in mind that Phosphor Slimes only spawn during the night in the Rainbow Fields. To skip straight to nighttime, go to the house in The Conservatory. Here, players have the option to sleep until the night.
2. Mine 10 Radiant Ore
The player can get Radiant Ore by unlocking the Resource Harvester upgrade and travelling to the caves at Ember Valley. Radiant Ore spawns as a resource node within these cave systems randomly, and can also spawn on the side of mountains: either way, it may take some searching. The ore itself is uniquely pinkish, so identifying it is straightforward.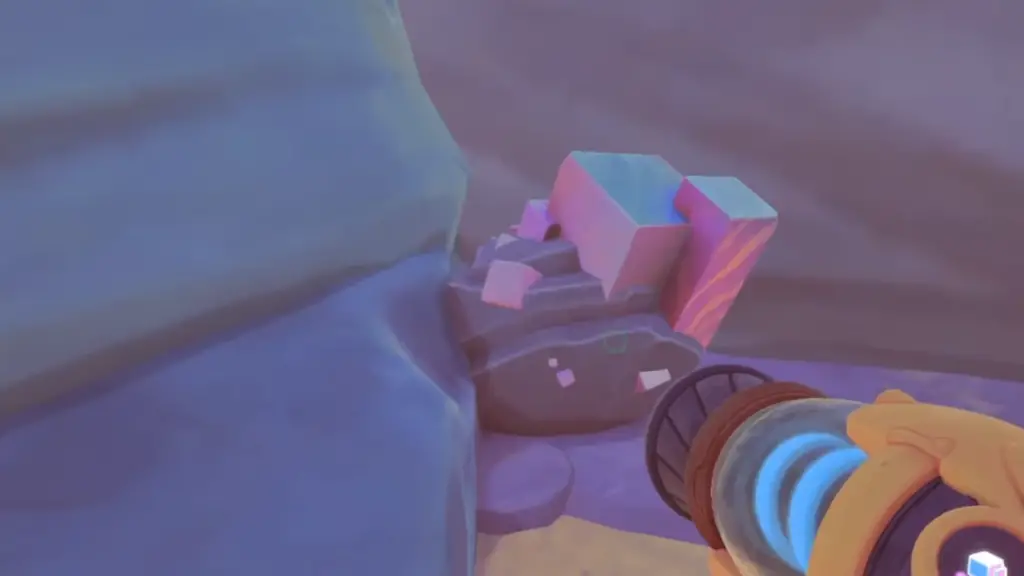 3. Save 450 Newbucks
450 Newbucks is required to purchase the Jetpack upgrade. Realistically, this can be done in less than a few minutes.
Players can either feed the slimes they have stored in the Slime Corral or feed wild slimes around Rainbow Island. A fed slime drops their Plort, which can be sold at The Conservatory for Newbucks. How much each Plort is sold for depends on the current stock price.
4. Purchase the Jetpack Upgrade From the Fabricator
The player can purchase the Jetpack upgrade from the lab under the Conservatory once they have 450 Newbucks, 10 Phosphor Plorts and 10 Radiant Ore. Once there, deposit the materials into the Refinery and open the Fabricator. Navigate to the icon labelled JETPACK and select the green UPGRADE button.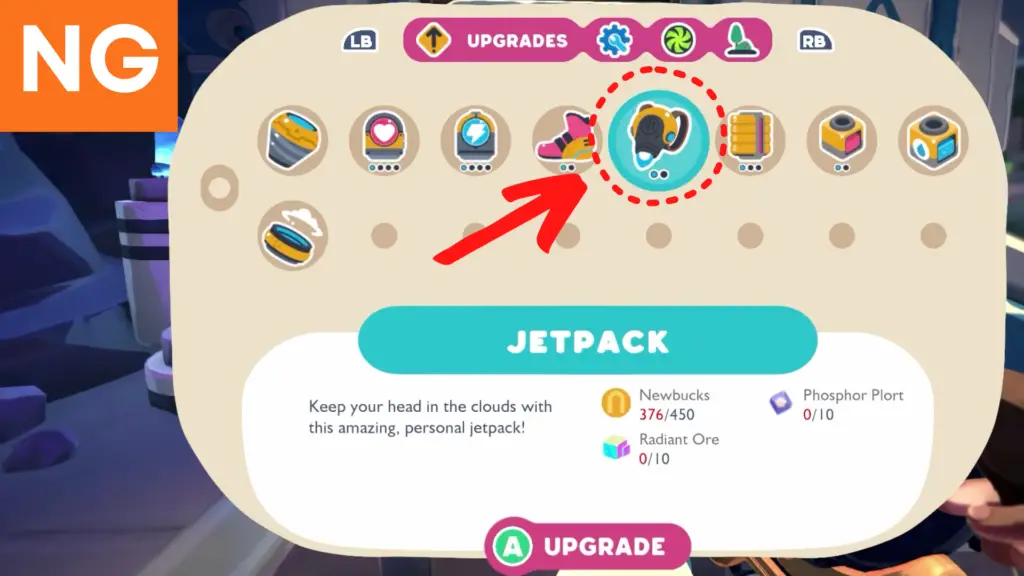 Conclusion
This guide detailed how to get the Jetpack in Slime Rancher 2. With the upgrade unlocked, whole regions become available. The Jetpack is a very important item to obtain, as it's needed to progress through the game.